Back To Menu
Italian Feast Package
Serves 20 - 25 people.
Six Foot Sandwich
Your choice of three meats and two cheeses, lettuce, tomato and relish.
(24 HOURS NOTICE REQUIRED)
(Select 3) Meat:
Turkey
Roast Beef
Salami
Corned Beef
Pastrami
Brisket
Bologna
Pepperbeef
(Select 2) Cheese:
Swiss
American
Jack
Cheddar
Have you tried this item? Pop it!
Help other diners know what to expect by sharing your experience.
1 person has popped this item
Photo Gallery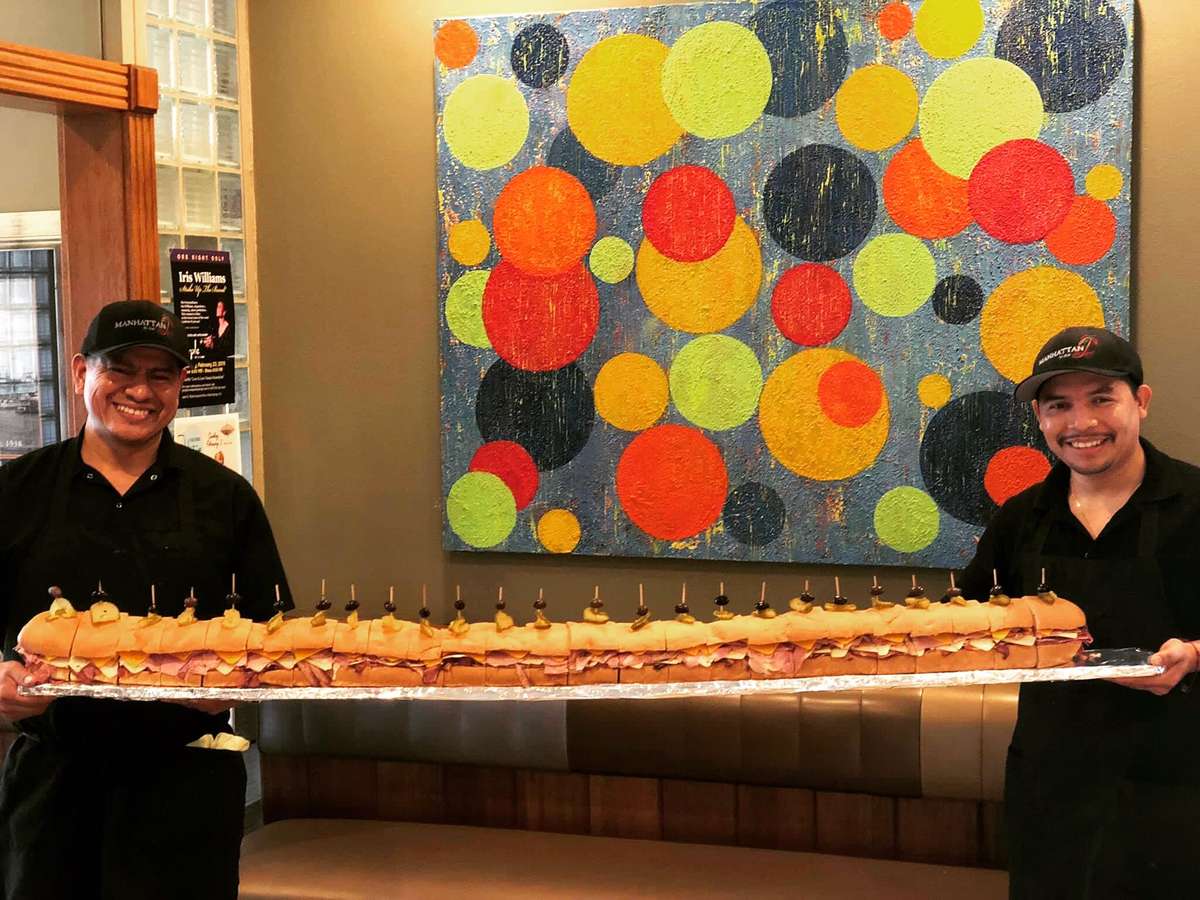 Back To Menu
Italian Feast Package
Serves 20 - 25 people.
Six Foot Sandwich
Your choice of three meats and two cheeses, lettuce, tomato and relish.
(24 HOURS NOTICE REQUIRED)
(Select 3) Meat:
Turkey
Roast Beef
Salami
Corned Beef
Pastrami
Brisket
Bologna
Pepperbeef
(Select 2) Cheese:
Swiss
American
Jack
Cheddar
  Back To Menu