Back To Menu
Bacon or sausage and eggs
(Select 1) Eggs:
Scrambled
Sunny-Side Up
Over Early
Over Medium
Over Hard
(Select 1) Protein:
Bacon
Sausage
(Select 1) Side:
Home Fried Potatoes
Hash Brown Potatoes
Cottage Cheese
Freshly Sliced Tomatoes
Fruit
(Select 1) Bread:
Toast
Roll
Bagel
English Muffin
(Select 1) Topping:
Butter
Cream Cheese and Preserves
Substitute (Optional):
Egg Whites
Latka
Have you tried this item? Pop it!
Help other diners know what to expect by sharing your experience.
1 person has popped this item
Photo Gallery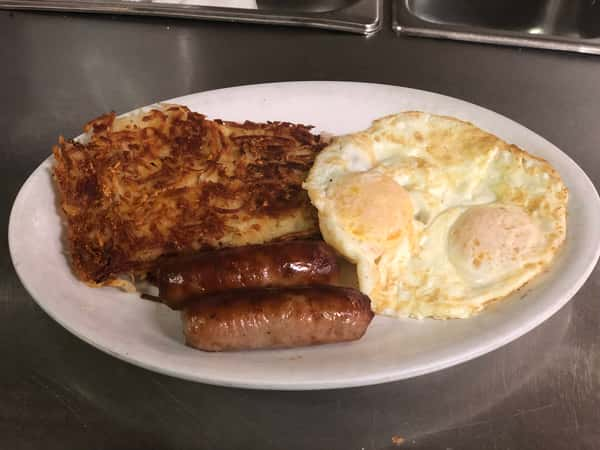 Back To Menu
Bacon or sausage and eggs
(Select 1) Eggs:
Scrambled
Sunny-Side Up
Over Early
Over Medium
Over Hard
(Select 1) Protein:
Bacon
Sausage
(Select 1) Side:
Home Fried Potatoes
Hash Brown Potatoes
Cottage Cheese
Freshly Sliced Tomatoes
Fruit
(Select 1) Bread:
Toast
Roll
Bagel
English Muffin
(Select 1) Topping:
Butter
Cream Cheese and Preserves
Substitute (Optional):
Egg Whites
Latka
Back To Menu