Back To Menu
68. 1/2 lb. Hamburger With lettuce, tomato, and onion
(Select 1) Burger Temperature:
Rare
Medium-Rare
Medium
Medium-Well
Well-Done
(Select 1) Side:
Potato Salad
Coleslaw
Macaroni Salad
Three Bean Salad
French Fries
sweet potato fries
+$2.99
chili cheese fries
+$2.99
onion rings
+$2.99
Have you tried this item? Pop it!
Help other diners know what to expect by sharing your experience.
1 person has popped this item
Photo Gallery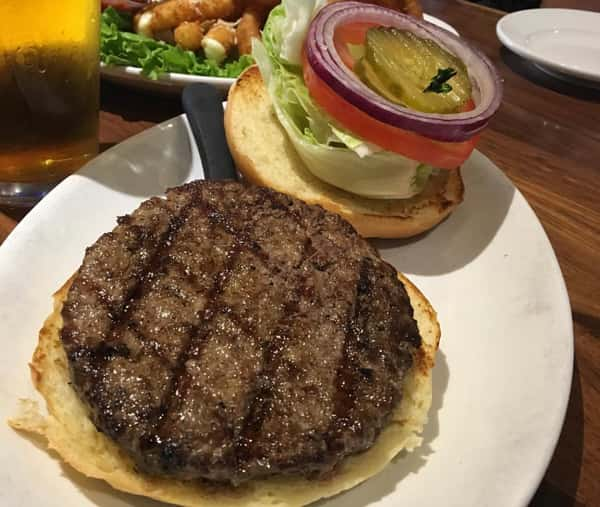 Back To Menu
68. 1/2 lb. Hamburger With lettuce, tomato, and onion
(Select 1) Burger Temperature:
Rare
Medium-Rare
Medium
Medium-Well
Well-Done
(Select 1) Side:
Potato Salad
Coleslaw
Macaroni Salad
Three Bean Salad
French Fries
sweet potato fries
+$2.99
chili cheese fries
+$2.99
onion rings
+$2.99
Back To Menu